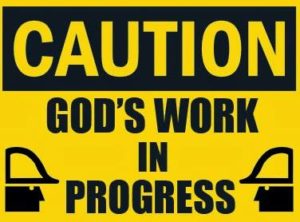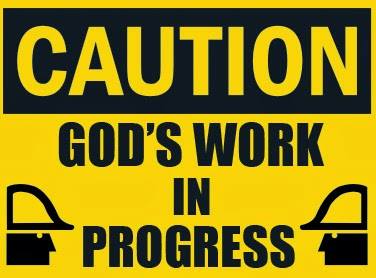 This morning we had a meeting with a ministry partner after Bible study at the transit center. Though they are not a ministry and do not serve the Lord as directly as we do, they are aligned with us in trying to positively impact the homeless issue in our area for a specific subgroup in the homeless community.
Restoring Hearts Ministries cares for believers and those that do not believe at that site. We care for those that are seeking the Lord through the Word of God and those that are seeking a free meal and we provide both freely regardless of whether they believe or not.
At these studies, we seek to introduce others to Christ by displaying His heart and teaching His Word. Many come and sit and eat and some listen, some don't. Some allow the Word to impact them, some just eat and rest with us in the safe place that the Lord has provided.
Now it's only by the Grace of God, for those 2 hours we are on site, that this space is safe from judgement and safe from harassment, a safe place where they can be fed spiritually and physically.
That alone is an amazing thing, the fact that space now exists as a safe place, even if it is for a small amount of time, the fact that people are hearing the Word of God consistently there, the fact that we have the provisions to feed anyone at all is amazing to me, The fact that the transit police are starting to work around us without issue is amazing, but most of all we are blessed to see hearts changing there. They come back, time and time again and slowly and surely the Lord is changing hearts.
We know this to be true. God is working and we heard confirmation of that fact during this partner meeting.
We invited this particular partner to come and sit with us this morning to meet and talk with two of the men that we are ministering to, in order to help us find housing for them. The meeting went well, even though both men showed no optimism in regard to the meeting, we ourselves were optimistic as connecting the dots to get help can be very challenging. We know there are viable programs for these two men that will lead to some help, even if housing them isn't the end result, the connection itself will bring many helpful tools to battle their homelessness.
Our hopes are high, and our prayers will follow, but of the two men, this organization knew one well. They had interfaced with him before and they have attempted to assist him in the past, but to date he has proven to be resistant to help, even difficult to work with. This man from this organization had personally experienced that before and this data was also in the records that this organization had for him. He was in their database as a difficult client who has refused housing before. And I believe that assessment WAS true; he was resistant to help and a user, he was difficult to work with and he was refusing housing…
But not now… He's been attending church, he's been reading the Bible, he's been coming to study, allowing our ministry to pray for him, engage him in friendship and the Lord is changing him.
This man, from this partner organization said to us, "That was great! That was the most I've ever been able to talk with him. I can see he is changing." … we already knew that 🙂
Our God cares! We know it, and now this man, from this organization knows it also.
See, unlike the many helpful programs out there, our "program" has no requirements to meet, no ID is needed to work with us, no particular background is required. We take the sinner or saint, the believer or non believer, the criminal, the user, whatever… all we ask is that you can be respectful of others, be truthful with us, have a heart to listen and are open to love.
Oh yes, we have a "program", it's Name is higher then any other, it's requirement simple, it starts in the heart, works in the heart and overflows into the world to end hopelessness, it expresses love, mercy, compassion and grace… Our program is Jesus, our manual is the Bible and the results are undeniable.
Results that look miraculous to others, are a significant work of love by our "program" leader. Changes occur without notice in His clientele, He calls them His children and He is actually the Father of all.
At this programs end you receive no paperwork, no referrals, just peace, contentment, love and forgiveness and freedom on earth as well as the right to be called a child of God, Oh yes and a room in His house in the best place for all eternity. 🙂
We praise you Jesus for this ministry, this vehicle of your love, thank you Lord for the work you are doing in the hearts of these homeless souls Lord.
Days like today are the reasons we serve, to see others see you and your work in hearts that so many thought were lost, too difficult to work with, those that others thought had no desire for help, yet you Lord turn them without forms or IDs, ignoring the past, you save over and over again.
It's days like this we are reminded of the reason for this ministry, we see the mission exposed so clearly, we more correctly understand phrases like "standing in the gap", like "carrying our brothers burdens", like "do not neglect to do good", like "rightly handling the Word of truth.", it's humbling to see you work Lord.
Jesus you reach into the ruins of the world and save the low and the hurt. You are God, you are Love and we are thankful for you Jesus! Thank you for allowing us to see you work today and everyday.
Praise you Lord! All Glory and Honor to you, Jesus! Amen!